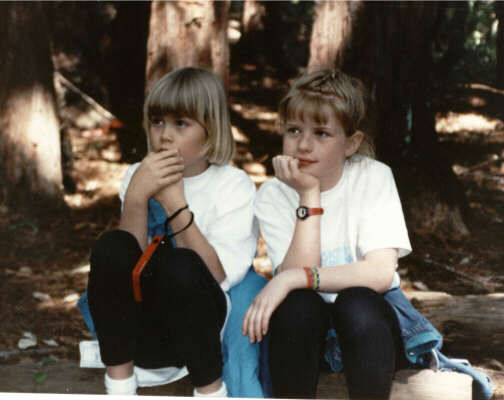 Memorial Service
The Home Church
April 17, 1999
Paige Burnett, classmate
In everyone's life God places people who touch your life. For me Missy was one of those people.
Missy was always the perfect example of a true friend. I always wanted to treat everyone the way Missy treated me. She made it so easy to be a good friend to her.
When I met her at the age of five I never imagined what an impact she would have on my life. Over the past fourteen years she was such a wonderful, beautiful friend. Throughout my childhood the Belton's house was like a second home to me and Missy was like a sister.
Although we have come a long way since we first met, in our hearts we remained those same little girls with our red and green glasses. Some things just don't change. In my life there have been few people who I have been able to completely be myself around and Missy was one of them. She always filled my life with laughter.
Steve, Wanda, Sarah and Julie: I love you more than you will ever know. Thank you for raising such a beautiful and wonderful daughter and I want to thank you that you allowed her to be one of my closest friends.
I always looked up to and admired Missy. In all the things we did together - softball, ice skating, skiing - she always excelled and left me in the dust. But what I admired most was the way she treated people - the love she had for everyone around her, the genuine and beautiful smile she always wore, and the way she loved people for who they were.
Missy let me be who I was, no matter what. She never tried to change me. She loved me in spite of my faults and she did not hold them against me. There were no hindrances in our friendship.
Although we may have been two totally different people we got along perfectly. I have learned so much from Missy and the Belton family throughout the years. You have molded my life in so many ways.
As I said goodbye to Missy yesterday all I could think about was how much I love her - that love will never change. I loved her for fourteen years, I love her today, and I will love her for the rest of my life.
Missy has a place in my heart that will never be able to be filled and I can't wait to see her again in heaven. That will be a most wonderful and glorious day.