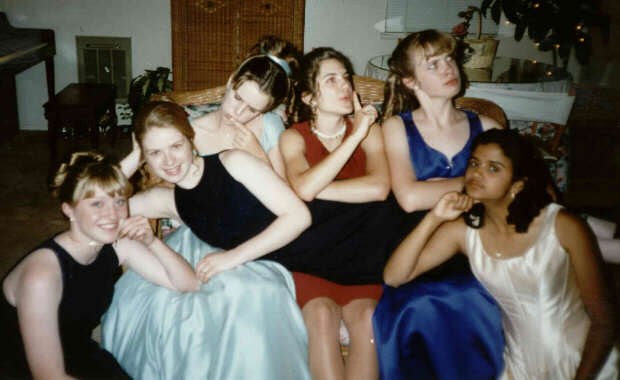 The Biola Chimes
April 25, 1999
Students are still mourning the unexpected death of fellow student, musician and friend, Melissa H. Belton. The loss of Missy's life in a car accident on April 10, 1999 has made quite an impact on Biola.
A memorial service was held in remembrance of Missy last Thursday morning in Crowell Hall. It was a time for students,parents and faculty to come together and find support among each other during their grieving.
It was also a time of positive and uplifting tribute to the life that Missy led. During the service two members of the music faculty spoke, and some of her friends from the music department. Her father, Stephen Belton, got up and spoke, emphasizing how important it is for parents to grasp onto every moment they have with their children and to love them for who they are.
Missy's roommate, Inesha Phillips, also got up and spoke. She reminisced about the first time she met Missy. "She gave me the most beautiful smile. She continued to be that way throughout the whole semester. She was always so joyful, quiet, respectful, thoughtful and loving. I sometimes wondered if she ever got angry."
The service was also filled with many musical tributes to Missy. Music was such a primary part of her life, and the service exemplified this. Biola Symphonic Winds Ensemble and Biola Chamber Orchestra each played during the service. Missy was an oboe performance major and a member of both of these groups. Her private oboe instructor of many years also played during the service.
Music was definitely a passion in Missy's life. She entered Biola on a music scholarship, and received many awards for her musical abilities, including the John Philip Sousa Award for Outstanding Instrumentalist. She played oboe and English horn for the California Youth Symphony and the South Bay Youth Orchestra. She also had a tremendous impact on the music department here at Biola.
Robert Feller, a member of the music faculty that was close to Missy, described her as a "bubbly and vivacious person that touched everyone. She was extremely talented and gifted as well." He described the whole department as being very close, since they spend so much time together all striving for a common goal.
The loss has very deeply affected all of them. Missy will be remembered not only for her musical abilities, but for her personality as well - so full of sparkle, laughter and a love for life.
Missy made an impact on so many people, which is why so many people are deeply affected by the loss of her life. In a letter Missy's father wrote to "friends and loved ones" he said that, "Missy will be remembered for her love, her laughter, her radiance and her Godly character." And that is exactly how those around her describe her. Meghan Delaney, a close friend of Missy, said, "Missy's actions towards others were so friendly and kind. She showed a love for God in all that she did, and truly glorified God through all her musical performance. She had such a thirst for life."
Missy is a young woman that will not be forgotten at Biola. In the closing of her father's letter he said that we will "grieve and mourn the loss of what would have been. We receive comfort and hope in the resurrection of life that is promised in Scripture: We will all be together again in eternity."
There have been two memorial funds set up in remembrance of Missy. One is the at the King's Academy, where Missy graduated with honors in 1998, in her hometown of Sunnyvale, CA. The other is the Melissa Belton Memorial Music Fund set up in the Biola Music department. Both are accepting donations in memory of Missy.