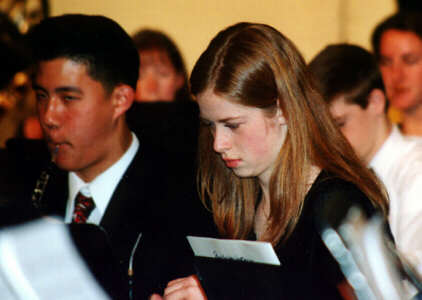 Music Scholarship Funds
Missy loved music. Through music she found a vehicle of self-expression that also brought beauty into the lives of those around her. She was devoting herself to the study of this creative area when her life ended on April 10, 1999.
Memorial Funds have been established at the two schools Missy loved. Through these endowed funds she will have an influence on many future musicians who can carry on the legacy of this beloved Missy.
Follow the links at left to learn more about the work of the Foundation, the Benefit Concerts, or the CDs which are currently available.