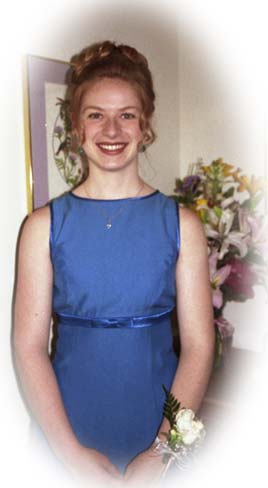 Ten Years
She visits me in dreams sometimes -
She always has.
In those early years
I would awake
Confused, distressed,
As cold reality came pressing down upon me,
Reminding me again
Of what sleep had let me forget.
But now I find only comfort in these dreams -
Comfort for a few
Certain sadnesses:
That I cannot remember the last time
I saw her
And that I can almost, but not quite,
Remember the sound of her laugh.
For my dreams have this much in common:
She always laughs.
And it is her exact laugh -
My subconcious mind remembers
What my waking one cannot.
And now when I am awake
I am aware
And take if for the blessing that it brings:
For just a few moments
I can clearly hear
The sound of her laughter
And I lie still in bed
And hold that sound in my heart
For as long as it will last.
Anna Burnett, 4-10-2009