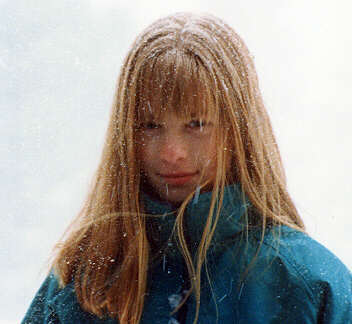 Peace
One by one they have come
to rest their life-worn bones.
In peace they lay -
in wind swept peace
while we the living come
to connect our love once again -
in thought, in prayer,
in our own futile attempt at peace.
Each one has a story,
each one has a grief.
This place should surely sink
under the weight of sorrow here,
save the lifting of our spirits
by the peace from God on high.
Although Missy we lay tenderly here,
an eternal home she has above,
with God the Father watching,
for her and us He cares,
the peace we seek is His alone,
the wind His Spirit blows.
SRB, 6-5-1999