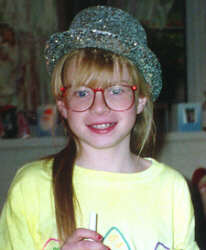 Concerts
Concerts were hosted in 2000, 2001, and 2002 to celebrate the music which was Missy's passion. These were wonderful times to remember Missy and her talents; for friends to show love and support to Missy's family; and for all to recall the good work being done by the Missy Funds.
Audiences were delighted and privileged to hear some of the very best double reed performers on the planet, each of whom was connected to Missy's music education in some way, and in the first concert some wonderful non-double reed musicians as well.
In 2000 a group of people who had been Missy's instructor came together - including Missy's local oboe teacher Diane Wyant (Santa Cruz Symphony); Missy's San Francisico English horn teacher Julie Giacobassi (SF Symphony), TKA conductor Peter Hilliard, Missy's CYS conductor Leo Eylar, Missy's CYS wind instructor flutist Francesca Anderson, and composer Paul F. Page, who after hearing of Missy's death composed a beautiful English Horn piece entitled 'Melissa's Song'.
In 2001 Mr. John Mack (1927-2006), principal oboist Cleveland Orchestra and long considered the dean of American oboists, performed a solo oboe concert. Missy had studied with Mr. Mack in 1997 at a week-long summer oboe camp in Carmel Valley, California.
Nancy Ambrose King, Professor of Oboe Performance at the University of Michigan and a frequent oboe soloist on world-wide stages, performed a solo oboe concert in 2002. Missy had studied with Ms. King at a Master class in 1998.
All three concerts took place at the San Jose Nazarene Church, an acoustically wonderful facility which also happens to be a place Missy frequented when visiting her good friend Sarah Rushing, the church's pastor's daughter.
In 2010 The Biola University Conservatory of Music traveled to Sunnyvale to perform a Tribute Concert at which the commissioned work "Missing Missy" was performed. Read more here: Tribute Concert 2010